We all log into Game of War on a daily basis and do events and build our cities and interact with our community. We can become quite obsessive over our digital world. To the point where we are obsessing over things that really do not matter. Now we could talk about the stalkers who obsess over certain players but we are not going to. That's creepy. Also if you are stalking someone in a digital world, seek help, quickly. 
Here at Realtips, we spend a lot of time talking about things you should obsess over. These things include:
Your Stats

Playing on a budget

Getting the most value for your money 

Different features in the game
However, there do exist things you should not obsess over in-game. Today we are going to cover a good list of those things that may not be comprehensive but hits the top things that you really do not need to obsess over. 
Five Realtip Recommendations of things in Game of War that people need to stop Obsessing over 
Today we have five Recommendations of things that you really need to stop obsessing over in Game of War. While we are poking some fun there is a little bit of truth in most of these statements. So have some fun and learn what you really should stop obsessing over in Game of War. 
Realtip Recommendation One: Stop Obsessing over Other Players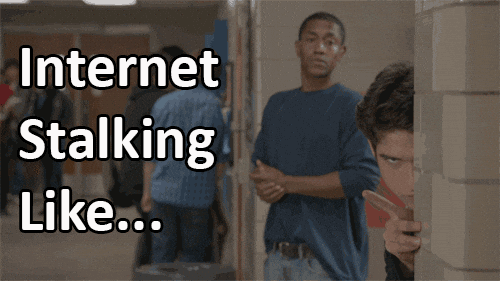 I know I said I was not going to talk about stalkers, but I lied. Surprise! I feel like I should not have to say this but do NOT be a stalker. Note that the NOT is capitalized and underlined. I really want you to zero in on the fact that it says DO NOT. Got it? Okay, let's flesh this out some. There are a couple of ways that you can obsess over another player. Some less creepy but all kinda annoying.
Stalking Method One: The Genuine Stalker
This is the player that stalks in the creepiest way and yes it does happen. While men or women can find themselves the subject of their stalker's obsession we see it happen more commonly to women. However, I do not want to spend a lot of time here, practice internet safety, and all that jazz and to the stalkers… well, stop being creepy. 
Stalking Method Two: The Captain Ahab's of the Game
For those of you who do not get my literary reference, well, it is because I am a major literary nerd. However, for the sake of understanding this, I will explain. Captain Ahab is a reference from Moby Dick. For those of you who still do not get it, he was obsessed with getting revenge on a whale named Moby Dick who bit off his leg. 
In Game of War, we have whales (for those of you who do not know the terminology these are the spenders). Occasionally or often these guys will infuriate the wrong person. That person's sole purpose in life then becomes seeking revenge on their Moby Dick, it's all they ever talk about, it gets old, fast. So if you are a Captain Ahab maybe just chill a little before you sink the whole boat. 
Stalking Method Three: The Hero Worshippers
These are players who obsess over one player because for some reason they Hero Worship them. It is cute to an extent but eventually gets old fast. There comes a point where you may have your nose shoved so far up… Ummmm… I will let you finish that thought. However, you get my point. It is okay to look up to different players and be impressed by their accomplishments just remember we all put our pants on one leg at a time and do not go all psycho on us. In addition, too much Hero Worship is dangerous to the ego, save the egos! 
Realtip Recommendation Two: Stop Obsessing over How Much other people spend
You know when you are in a room and everyone is talking about an impressive Attack, Wonder, or Trap account? Eventually, it always turns to, I wonder how much money they dropped into the game. And that's when the argument starts.  Honestly, it does not matter how much someone else spent. What matters is what you are able to do with your account and your budget. Spending too much time ruminating on how much money other players are able to drop into the game can be discouraging and encourage us to spend beyond our means. I would rather hear how someone was able to do awesome things with hardly dropping a dime. 
Realtip Recommendation Three: Stop Obsessing over Power
There are a couple of categories that this can fall into so we will look at this from a couple of different angles. There are people like me who obsess overstaying as small as possible. To some degree as a trap, you do have to watch your power. Too much power packed on and leads might not want to hit you or will not solo you. As a solo trap, I am way more conscious of my power than most traps. However, most people do not need to obsess over it to the degree that I do. At this point in the Dragon Dimension players are getting hit at various sizes and sometimes being too small will actually deter hits. 
The next category is the players that equate power to strength…. Ooooh, he's 5 billion in power he must be strong. One can hope that is the case but it is not always. Power does not equate to strength in Game of War. There are tons of places where you can get "empty power" or power that does not really matter, however, if you do not have the right research, boosts, gear, etc you can still be weak. A tiny player with the right research, boosts, gear, etc can still outperform that huge massive beast in the corner. 
This point actually helps to lead us to our next point of obsession. 
Realtip Recommendation Four: Stop Obsessing over Troop Count
Troops are important. They really are so there is a certain point where you need to obsess over them. Troop tier and count do matter to some degree. However, when you fall into the trap of how many troops do I need to not burn? That is where the problem comes in. There is no magical number or formula. Let me explain more. 
Previously, if we burnt we could compensate with troops. However, in the current state of the game that is not as true. If you are going to burn, then you will burn, even if you add troops. There is literally one reason you should add troops and that is that you are unable to kill off your attacker's march. If you are getting hit and able to kill off all of your Attacker's March but still burning the answer is not to add more troops but to add more stats. 
Realtip Recommendation Five: Stop Obsessing over your Dragon 
There are a couple of features on your Dragon that you can stop obsessing over. 
Stop Obsessing over your Stat Rating
Do you know that little tiny number in the corner of your Dragon? Stop Obsessing over it for the love of all things good! We hear so many people obsessing over their stat rating not being as high as player x or their stat rating changing. To be honest, that number is insignificant to the majority of the community. I never look at mine, I skill how I know I should and I go and have a happy day letting people hit me. I do not obsess over my Dragon Stat Rating and I am that much happier because I do not. Skill your stuff right and you are good to go. For those of you that are getting to ask me how to skill:
How To Train Your Dragon Dimension Dragon Part 1
How To Train Your Dragon Dimension Dragon Part 2
How To Train Your Reborn Dragon 
How To Train Your Inferno Dragon
You're Welcome! 
Stop Obsessing over Healing your Dragon
I have recently learned something I did not know. There are people out there that heal their Dragon after every hit!! Not only is this unnecessary but the cost is going to build up quickly making it a rather expensive thing. I will be honest and tell you I rarely have to heal my Dragon. The only time I heal after every hit is when I am running tests to keep all factors consistent. However, let's look at your Dragon. If you look at your HP Bar there are four sections. For those looking to be extra safe make sure you are healing as you hit the point where you have lost about a quarter of your HP. For the rest, I would not recommend letting your Dragon HP lose more than half. Remember that as your Dragon gets weaker it will impact how well it performs. 
Okay, I know I just gave you guys a lot of sass combined with some solid advice so go out and have fun playing! Stop Obsessing over the things that really do not matter or do not matter as much as people think. What are some things in Game of War you have seen people obsess over that really do not matter? Let us know in the comments below and make sure you join us on Social Media for more fun and great Realtips! 
Line: Add thatcinder and request an invite to the Game of War Realtips room
Discord: click here
Facebook: click here