It has been a spooky October and we are going to end the month with our monthly player profile. This month we spent some time talking to a player who has been playing for a while but not quite as long as some of the players we have looked at so far.
If you have missed any of our past Player Spotlights you'll definitely want to go back and take a look at them. Some of my favorite things to do are to spend time talking to these players and getting to know them. I hope that you are enjoying it as well!
Past Player Spotlights
Player Spotlight: WolfofOne001
For this installment, we spoke with KUSHQU33N. We definitely don't want to forget the ladies and the power that many women bring to the game. So let's take a break and get to know one of our female warriors.
Becoming KUSHQU33N
Meet KUSHQU33N. KUSHQU33N is a member of ~WLD and has been playing Game of War for about three years. While she came to the game a little later, she has had fun catching up and getting to know the game. She has a thirst to know more and be better in her gameplay which is essential for any Game of War Player. In the time she has played, like every Game of War player, she has learned and she has grown. However, each of us has our own beginnings.
KUSHQU33N started playing in Kingdom 849 and ended up in Kingdom 2 after a merger. She spent her time while playing as a Lead. She would solo players on a daily basis. KUSHQU33N's early days of playing helped lead to her becoming the player she is today as well.
When the Dragon War Dimension was released she stopped playing in the Demigod Dimension. Her focus has been there since the release and she has been able to make new friends there and learn. KUSHQU33N in the few months since Dragon has opened has learned more about Wonder Battle and Rally Leading. This has led to her becoming not only a better Lead but also a filler.
We frequently see KUSHQU33N moving from alliance to alliance to be able to help support allies and friends in the Dragon War Dimension. Some of her greatest accomplishments and losses have occurred in this game space. As we continue to get to know her we will see more about this below.
Thoughts on Dragon War Dimension Versus the Demigod Dimension
Many players have "picked a side" for lack of a better way to put it. Players find themselves gravitating more towards the Dragon War Dimension or the Demigod Dimension. There is nothing wrong with the side you choose as it is player preference. We asked KUSHQU33N to share her thoughts regarding the two.
Honestly, I don't even play in Demigod anymore. There is too much going on there and it is just too crazy and complicated for me. I prefer the Dragon War Dimension because of the slower pace, and it is not as complex as Demigod. It reminds me of old-school Game of War.
What are you Wearing?
We asked KUSHQU33N what her current Gear of choice is. I mean clothes make the woman right? And the right shoes are to die for! For a little Halloween fun check out the meme below!
KUSHQU33N's gear choice did not disappoint. Her current gear points directly to the type of player she is and makes me quite jealous (not gonna lie). She is currently sporting Level Six Arbiter gear and an Assassin's Kunai.
Greatest Accomplishments
We all of things we consider some of our greatest Accomplishments. KUSHQU33N shared some of her favorite accomplishments which have recently centered around her time in the Dragon War Dimension. Some of her favorite wins included opening T4 Troops and Stronghold 30 in the Dragon War Dimension. In addition, seeing ~WLD become the first wonder holders in Dragons Nest (1151).
 Most memorable Win
The burns, the caps, no matter what it is we all have our most memorable wins in Game of War. Some are fresher than others while some are older. However, these are the things that make us smile and remind us why we love the game.
Most memorable win at this time would have to be burning Lord Stark a few days ago. OG Drago from N0== alliance set a rally on him and we filled. Stark only burned because his dragon was home but it was well worth it, seeing him burn and releasing all the heroes he was holding.
Most Memorable Loss
With the wins we also have losses. These losses help us to learn and help us become better players. Just as KUSHQU33N has had some noteworthy wins she has also had some memorable losses.
Ctesse soloed me a month or so after Dragon War Dimension was released. I was sitting in the Wonder and suddenly I was ported out and on fire. After that, I had to shield and build my account more. Then ~WLD and @1CT became friendly and I went on to cap her after asking her for a test right before the first Dragon War Dimension Super Wonder. I worked hard but still doubted myself. I was surprised I did not burn.
Why does KUSHQU33N Play?
We all have our own reasons for playing. For many, these reasons come down to the people we play with. This is no different for KUSHQU33N, she plays for her own reasons but much of them surround the people she has met.
The game is a great outlet for meeting new people and I love playing with all the friends I have made in game.
Best Game of War Memories
We all have different memories of the game and some of those memories will forever stand out. Some of the memories are the moments that leave us with our mouths wide open, going ummmmm… what just happened there? We scratch our heads and sometimes can be very upset. Looking back these memories can often become funny and some of our best Game of War Memories.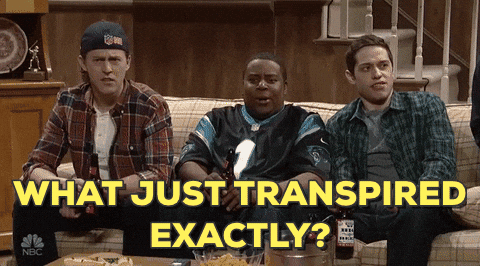 During the dragon glitch ( launching a dragon at a SH would zero the player ), LSUGirl attacked me with a dragon during a Wonder battle and zeroed me. Looking back it's super funny and MZ later replaced all the troops that were killed during that time frame.
KUSHQU33N's Advice to Players
Everyone has their own take on the game and this leads to some great advice from the players we have had the pleasure of getting to know. We asked KUSHQU33N for her advice to players as well and her advice rings true.
If you get zeroed do not get discouraged. Use your reports from the attacks and come back stronger than before.
We see so many players ready to throw in the towel when they burn or get zeroed. However, the many of the truly great Game of War players know, you are going to get burned and you are going to get zeroed. What matters is what you do afterward. Do you learn from it or do you throw in the towel? The choice is yours.
What are you excited about?
Different things about the game get us all excited. For me, it is the thrill of an incoming attack and wondering what the result will be. For others, it is waiting for the fire to blaze from another player's Stronghold and for others, it is the joy of a well-built account. We asked KUSHQU33N what she is most excited about in game right now.
Cores were released and I'm super excited to play around with them. I am also really happy we are able to gather different resources now, this gives smaller players a better advantage so that they can grow. In addition, Stronghold 31-40 was released giving 5 marches instead of 4, marches are bigger and so are rally sizes.
Wrapping it Up
Game of War is constantly changing and so are the players and the things we look forward to. It brings us a diverse community of players. Each of these players has their own strengths and their own weaknesses. Each of these players looks forward to different things as they travel their Game of War journey.
Some players we are able to relate to and learn from. Hopefully, as you read our player profiles this is an opportunity you get. We are having a blast getting to know our community and their different play styles and stories. We hope you are too! If you have questions or comments please be sure to leave them before and let us know whose Game of War story you would like to hear next!